Software as a service (SaaS) has completely changed the way that we work today. With so many software options readily available and delivered via the cloud, it's much easier for organisations to find solutions that solve unique challenges.
The ease by which these solutions can be utilised and implemented, also means organisations can now build stacks of applications they like to use, rapidly test out new tools, and empower individuals and teams, so they can make their own decisions about which apps they want to use.
Combine this flexible thinking with the fact that hardware is no longer an impediment to adoption, teams are free to trial and test the best solutions for their requirements.
This high-availability, low-friction method of software delivery has created an environment where expectations continue to rise. Customers now more than ever demand software that is easier to adopt and use, while also requiring less technical intervention to get the job done. Increased demand creates more opportunities for software creators, however it also means an ever increasing competitive market where you need to ensure you're offering functional, well-designed experiences, and fun-to-use products.
This is called the "virtuous SaaS cycle." Since testing and trialling a new solution is so easy, SaaS companies are finding they need to advance features at an extremely fast pace while continuing to offer increasingly innovative solutions in a competitive marketplace.
While the benefits of SaaS are significant, it can be relentless for both software providers and end users to keep up. As technology morphs and proliferates, the nature of how organisations manage software must change with it.
The SaaS Market Today: How fast can it grow?
Due to the virtuous cycle mentioned above, SaaS usage is increasing at a rapid pace across all businesses. The average company now pays for 20x more SaaS subscriptions than they did five years ago and uses 3x more free SaaS products than paid applications.
SaaS has taken root across all functions and departments and the number of SaaS offerings and vendors has exploded along with this rise in adoption. In fact, the SaaS segment now accounts for 69% of overall public cloud market share. It continues to rise year-on-year and consistently outstrips analyst growth predictions. Regardless of how competitive/saturated the market may appear it's very unlikely that it is going to slow down anytime soon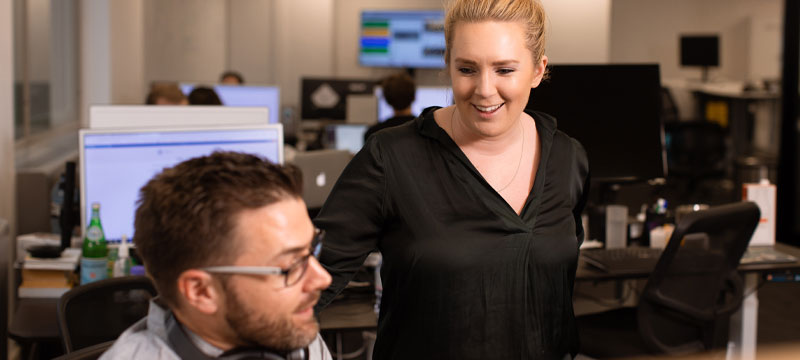 The negative effects
The adoption and flexibility of the SaaS model hasn't been all positive. What we're now seeing is the development of unforeseen issues as SaaS tools begin to take hold within an organisation:
Added Complexity
SaaS can sprawl rapidly and quickly. As teams are able to add and change apps rapidly, there's a risk that your stack of SaaS software continues to grow on a weekly basis. This makes it difficult for IT or whoever manages software tools in the organisation to stay on top of who is using what, when, and how.
Tool Overlap
As software management becomes decentralised, it is common to find numerous SaaS tools with overlapping features. For example, with video conferencing, we find many organisations will use a combination of join.me, GoToMeeting, Skype for Business, WebEx, Zoom, and/or Google Hangouts, depending on the team, the use case, or which one was arbitrarily chosen by the conference organiser.
Other times it can feel like there isn't a single solution that can do it all, so it feels like you need to adopt multiple SaaS solutions to give you exactly what you need. This can quickly spiral into chaos.
Security Concerns
At this point there is lack of standardisation when it comes to security and compliance concerns for SaaS tools. For instance, many apps use two-factor authentication, but not all of them enable it on an automated basis. Many users may skip using it or only use it with certain tools. It's also hard to know whether accounts have been shared and who has access to which apps and where the data is flowing. Therefore, adding new SaaS tools to an organisation can potentially increase your risk and open you up to cyberattacks, lawsuits, and more.
HR and Finance Challenges
The rapid and free adoption of SaaS tools can leave you unaware of how many, or what kind of apps your organisation uses. It can be also difficult to forecast the costs of new hires, since technology costs are different for each department and role. There can be a wide margin of difference in costs between, for example, hiring a communications manager who will need five to 10 specialist SaaS tools at their disposal and a business development manager who might spend the vast majority of their time on just two or three platforms. Then there is the matter of onboarding employees quickly to the appropriate tech, which can be time-consuming and thus expensive.
Contact us if you are currently or considering using outsourced services for your cloud applications and have questions or concerns over the security of your data.